UX vs UI: one designer on two chairs?
8.27.2019
Let's talk today about the important thing for an IT recruiter – the ability to distinguish between the tasks of IT specialists. Let's start with designers who can be combined into 2 main groups UX and UI.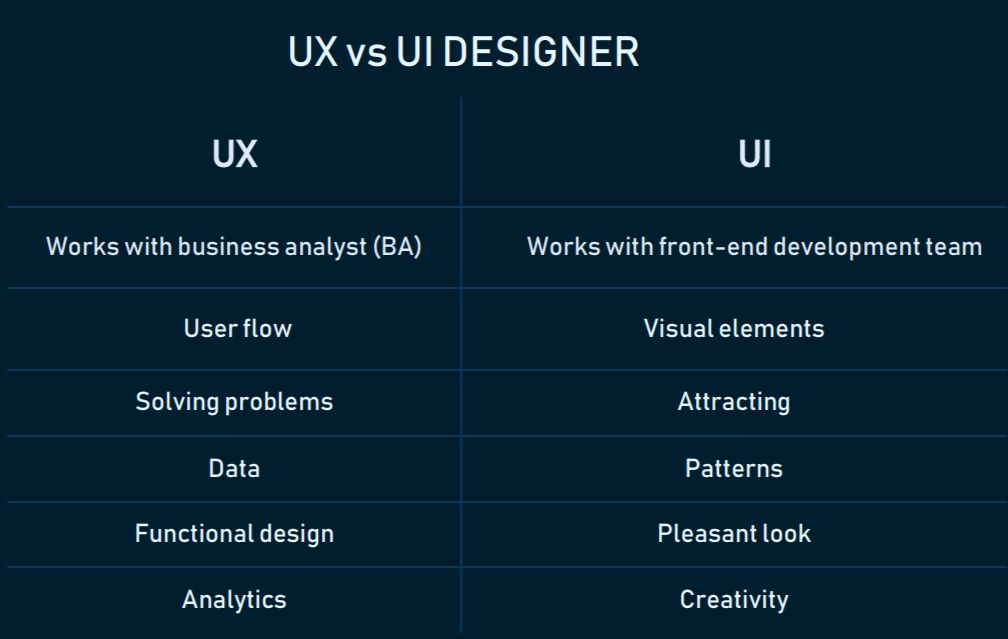 UX – aka user experience – a field of design that works with user experience. As the author of the famous book about UX-design Steve Krug said: "Do not make me think!" This means that the site / application / program should be so logical and conveniently arranged that the user does not have to think about how to use it. Only after listening to intuition, the buyer correctly understands where to click to select a burger, pay, enter the address and after how many minutes it will be delivered. The work of a UX designer is based on a study of consumers and their needs. Its main task is to provide comfort while solving a problem.
UI – or user interface – makes using the application / website / program aesthetically pleasing. Modern design, color-coded, matching the final look to the drawn layout, endurance of the corporate identity / brand book parameters – these are all about the tasks of the UI designer. It is he who embodies the digital product into reality, if I may say so :).
Simply put, UX is about functionality, UI is about appearance.
Often a recruiting agency is asked to find a UX / UI designer. Is it possible to combine 2 professions into one?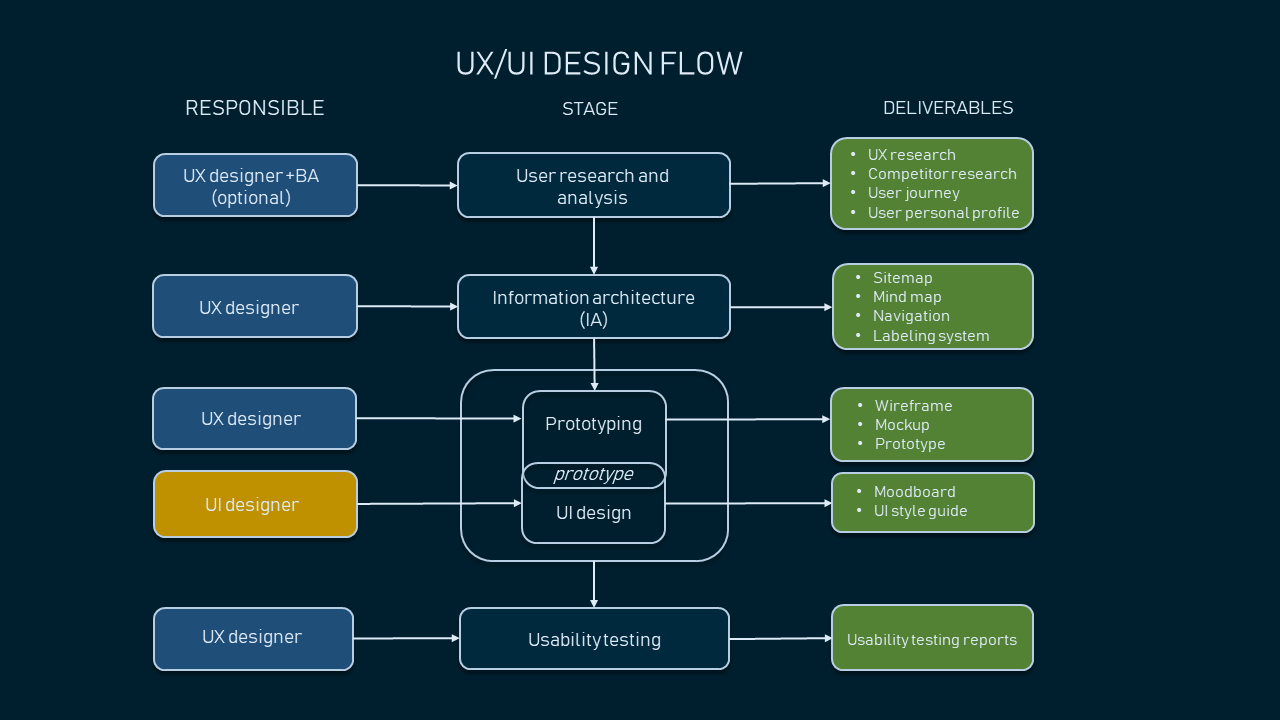 Before answering this question, you need to determine that UX / UI is more than just web design. On the one hand, it includes working with any product, not just web applications / sites. On the other hand, a UX / UI designer should have an understanding of marketing research, have experience and knowledge in two, albeit related, but different areas.
Therefore, if the product and the scope of tasks allows one person to close 2 positions at once, then why not. In large companies and design agencies, the specialty is still divided into 2.
By the way, one of our services is assistance in creating a vacancy. If you know what kind of workforce the company lacks, but cannot formulate a list of tasks, a salary level and determine the name of a profession, contact the Recruit Alliance.
Useful illustration taken from AltexSoft Tech Blog.